The advantages of our products
Excellence of Interheat Product - Lamp Protector
​● The problems of existing lamp protector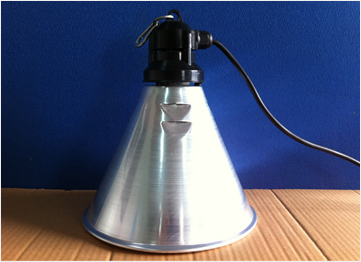 Lamp protector is the device to use infrared lamp and is exposing many problems due to the high heat from the infrared lamp. Therefore existing lamp protector manufacturers punch holes on the protector and make some space between the protector and socket to discharge the high heat directly delivered from the lamp base to the socket of the protector and expect natural discharging of the heat. But in fact, the heat is not discharged and still remains around the socket. This heat causes many problems such as making wire connection area very hot and making the plastic part of socket melted and mixed with the dust and moist environment of the pig farms. And the moisture permeated through the holes and space made on the protector under water cleaning and may cause fatal problem at the wire connection area.
​● The advantages of Interheat's lamp proector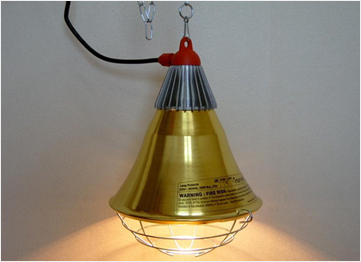 The problem of existing lamp protector is that it cannot radiate the high heat from the infrared lamp to the outside.
Interheat solved this problem perfectly and reduced the temperature of rear area of the socket from 152°c to 100°c in lighting 250W lamp by adopting a radiator. In addition, the protector can be perfectly water-proof by removing the holes on the protector and space between the protector and socket. So you can clean the pig farms with water without worry.
Our lamp protector is proved to be safe product by German VDE, US/Canadian CUL and European CE certificate for this feature in accordance with IEC 60335-2-71 International standard.
9-7, Hwangsaeul-ro 200beon-gil, Bundang-gu, Seongnam-si, Gyeonggi-do 13595, KOREA
Copyright 2010 © by InterHeat CO., LTD. All right reserved.